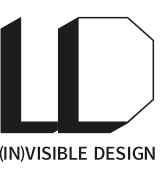 Biophilia – Organ Crafting
If genetically modified silk could weave the scaffold for your donor heart instead of a machine – what would you prefer? The silkworm Bombyx Mori has been domesticated for more than 5000 years. Since the silkworms' genes were decoded in 2008, it could be altered to weave biodegradable scaffolds for organs, tissues, biosensors and even products instead of their cocoons – from "hardware" to novel "wetware". As cardiovascular diseases are rising globally to the number one causes of deaths, we are now facing an increasing scarcity of donor hearts. The silk scaffolds could be seeded with cells from the patient, offering individually grown organs without rejection.
Veronica Ranner is a designer and researcher, mediating at the intersection of design, society and emerging technologies. Recently, she joined the Royal College of Art's Creative Exchange Knowledge Hub as PhD candidate. She also holds a degree in Industrial Design (Pforzheim University) and a Master in Design Interactions (Royal College of Art).