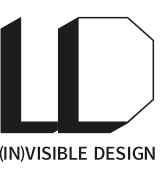 The Synbio Tarot Reading
The Synbio Tarot Reading is a project by Superflux, originally created for a workshop on "Mutations in Synthetic Biology" held at the Science Gallery in Dublin, as part of the EU funded StudioLab project, in 2012. The tarot card reading helped designers and scientists work together to create scenarios that explored the social, economic and political implications of synthetic biology.
By substituting synthetic biology for any other emerging technology, Superflux hopes that the cards will have a broader use for anyone interested in imaginative and engaging workshop materials.
Superflux is a London based multidisciplinary studio in the business of humanising technology and its implications. The Studio operates both as a client-facing consultancy and as a more open-ended research Lab, working at the intersection of emerging technologies and everyday life. The team invents stories, scenarios, products and experiences that imbue our everyday lives with a sense of the magical, and provoke thought and reflection around the near future. Although the Studio works on a wide range of projects from the wildly speculative to the immediately applicable, the focus is always on humanising technology and its implications. Some of its recent work includes designing neural prosthetic experiences for the blind, prototyping artificial pollinators and building devices that bring quantum computing to young people. Clients include Sony, Forum for the Future, Imagination Prince's Foundation, The Government of UAE, EPSRC, European Commission, The Futures Company, Microsoft Research Cambridge, Design Council, Mattel Toys and Nokia.