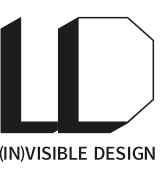 Where did the future go?
For this video Framis travelled to the Mars Desert Research Station in Utah, USA. The station is located in the middle of the desert and concentrates mostly on preparing astronauts for their exploration of space. In addition to this, it also tests habitat design features and related tools. Alicia spent her time living with five astronauts under stimulated conditions of space travel and living. The film is a collection of moments during these days, recorded either at sunrise or sunset. It consists of a sequence of moments of the astronauts at work (training, walking, testing) as well as of a woman walking with a white billboard that says "Where did the future go?". At the same time, a lost astronaut dressed in a Russian space suit is walking with the same sentence at the exact same surroundings. The film points out the importance of the moment we are living in but also firmly highlights the uncertainty of the future. With this work Alicia indicates the importance of innovation, creation, failure and success. As the lost characters keep walking and walking, we also have to remind ourselves whether if we have found our future yet and what that might look like.
Alicia Framis (1967 Barcelona, ES) is a multi-disciplinary artist whose work blends architecture, design, fashion and performance. Her work focuses on different aspects of human existence within contemporary urban society. Alicia often starts out from actual social dilemmas and develops them into fictional settings. Collaborating with artists from other work fields she then develops platforms for interaction. Alicia Framis studied at the Barcelona University and the École de Beaux Arts in Paris. She also completed her masters at the Institut d'Hautes Etudes, Paris, and at the Rijksakademie van beeldende kunsten, Amsterdam. Her upcoming solo exhibitions will be at Museum of Modern Art Arnhem, Netherlands (2013), Galerie im Taxispalais Innsbruck, Austria (2013), Centre for Contemporary Art Brugge, Belgium (2014).