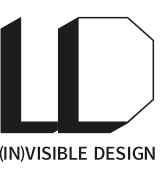 Hyné
Windmills and solar panels produce clean energy. But we can not yet store it in a clean way. The project Hyné is a real answer to this missing link, capturing green energy from outside and storing it as hydrogen directly into the house. Designed for domestic use, Hyné is capable of providing electricity enough for four people living in a space of 100m2; at the same time, it is also capable of supplying domestic hot water through a second circuit. It allows 24 hours of continuous use, followed by 6 hours of recharging of its 30 m2 solar panels, or equivalent energy source. By connecting the device to a source of water, an electrolytic process creates a molecular division (hydrogen / oxygen), enabling the storing of electrical energy. Hyné is designed with transparency that allows not only to follow this innovative process, but also to make the user a key player in its own production and energy management. Hyné, an amazing object that gently recalls an industrial landscape, opens the doors to the use of green energy in everyday life with ease, integrating both functionality and aesthetic into our lives, and combining science and design for a better future: innovative, clean, responsible and sustainable.
Hyné is made in collaboration with the scientist Christophe Turpin, CNRS researcher, a specialist in fuel cell.
Pierre Favresse was born in Brittany in 1979 but soon moved to Paris with his family. He studied cabinet-making at the prestigious Ecole Boulle before enrolling in the Ecole Nationale Supérieure for Decorative Arts, specializing in Design. Following his studies, Pierre began to work with designer Mathieu Lehanneur and became studio director, before founding his own studio in 2010. Pierre's creations are characterized by their simplicity and balance which marry craftsmanship and state-of-the-art technology. Through design, Pierre plays with many of today's everyday questions around the use of new materials and innovative functionality, while maintaining a strong focus on social and environmental concerns, through reduced manufacturing costs or eco-friendly methods and materials. Pierre continues to strengthen and develop relationships with international manufacturers across Europe (Cinna, Petite Friture, Specimen Edition, Super-ette). In November 2011 he was made new Head of Design for Habitat.